The First Baptist Church of Indianola, Iowa, was founded in 1865 by J.A. Pool, a Baptist minister who moved to Iowa from Missouri. The original charter was established with nineteen members.
We offer a special invitation to worship, opportunities of learning and working together in the community and in the world. We seek to put into practice Jesus' Great Commission of taking the Good News into all the world. As you come experience our fellowship, we hope that you find here a place of caring, healing and connecting with the Living God. Jesus calls us to faith in Him and to follow Him in discipleship.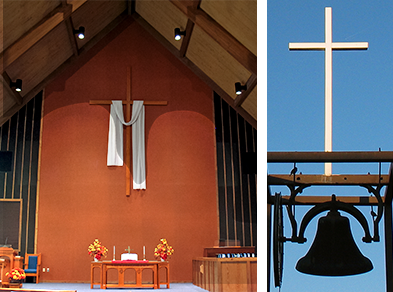 We are a Christ centered, Biblically grounded group. We embrace the world as our neighbor. Our vision for mission energizes a multitude of servant ministries, including Social Justice, peacemaking, economic development, evangelism and education.
WE ARE A PART OF A LARGER FAMILY OF CHURCHES – THE AMERICAN BAPTIST CHURCHES OF THE USA AND MID-AMERICAN BAPTIST CHURCHES