Under the direction of Diana Lee Barker, accompanied by Becky Harvey, the adult and youth choirs are on a music mission!
Anyone interested may join the Adult Choir. Ability to read music is a plus but by no means necessary.
-This choir performs most every Sunday.
Children of school age are encouraged to sing with the Youth Choir.
-They perform once a month.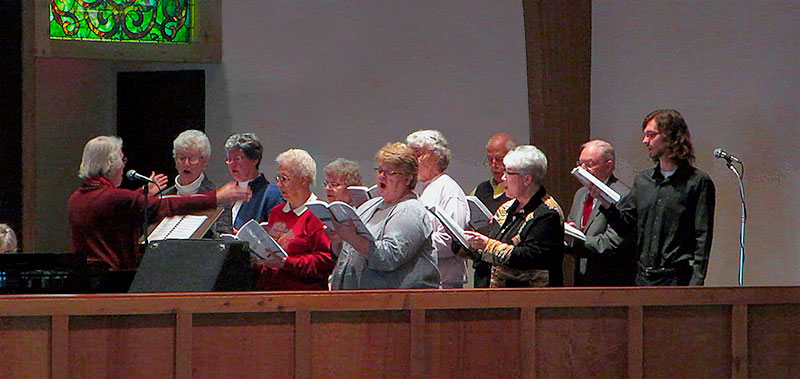 We strive for variety and combine contemporary arrangements with traditional hymns to keep the worship experience engaging and inspiring.
A CHOIR IS INTEGRAL TO ANY WORSHIP SERVICE, OUR CHOIRS ARE NO EXCEPTION!